Pompom Bonbon
In the Spotlight...
Pompom Bonbon is the perfect sweetness balance of pomegranate, nectarine and cocoa
"A lost and found folkloric PomPom hat in pomegranate purple""
Buy NOW
Meet the Family...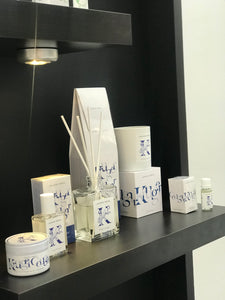 The Kruger Cougar family
The decadence of the 1980's realised in brazen florals, think Guerlain, Anais Anais and the exquisite taste of Vintage Krug champagne, the painted veneer of layered lipstick and the whisps of fine tobacco designed to add a little husk.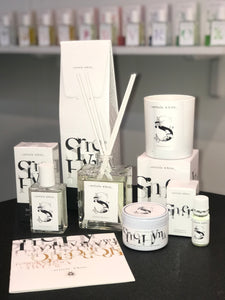 The Sinner Hymn family
The aroma is a balanced blend of barbershop charms delivered with the humility of a confession booth…. A church-like, spirited platform of vintage wood, starched church robes and a dash of red wine designed to aid a hangover.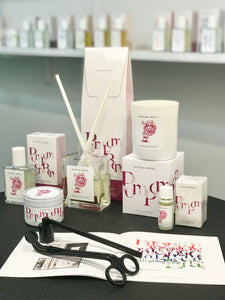 The Pompom Bonbon family
Bitter cocoa, intense pomegranate, bitten almonds, coca cola, jumbo weave mohair hat and daytime soap opera chic…